Wholesale Fertilizer, Agricultural and Feed Bags
Midwestern Bag & Supply manufactures a diverse selection of wholesale fertilizer packaging bags, agricultural FIBC bags, woven polypropylene feed bags and more. As a leading agricultural, feed and fertilizer bag supplier in the U.S., we've earned a reputation for quality and value because we make bulk storage bags using 100 percent polypropylene.
In addition, our industry-leading design and production practices assure your business maximizes load capacity while improving safety, storage, lift and transport capabilities.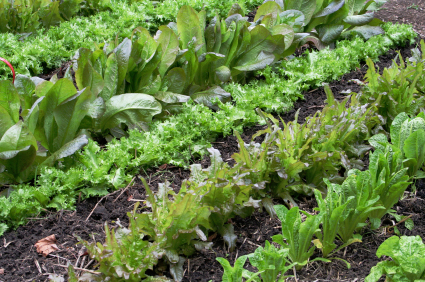 Wholesale Fertilizer Bags
When your business buys wholesale FIBC fertilizer bags from Midwestern Bag & Supply, you'll get bulk packaging made to the highest safety standards. We manufacture fertilizer bags that resist sparks and static because we use fabric interwoven with fire resistant materials. Stack, store, lift and transport our fertilizer bags safely, even in environments where flammable chemicals, gases and dust particles are present. You'll also get:
Sturdy construction that maintains its shape during lift and transport.
Space-saving design that maximizes warehouse resources.
The option to customize your fertilizer bags to meet your business's requirements, including printing color text and logos on each bag.
A wide range of in-stock sack sizes, up to 4,000 pounds.
FIBC Bulk Bags for Agricultural Applications
Midwestern Bag & Supply designs and manufactures agricultural FIBC bags that meet the strictest hygiene rules. The contents in your agricultural bags will resist ultraviolet light damage, even if briefly stored outdoors. Confidently store, stack, lift and transport goods such as corn and grain in bulk sizes with our containers, which we rigorously test for stability and quality. Our bulk bags offer:
Food-safe storage, as we manufacture our agricultural bags using virgin polypropylene in clean rooms to FSSC 22000 and BRC standards. We also use food-safe lubricants and cleaners on our machinery, and vacuum and metal-detect every bag before packaging.
Certified quality and safety: Many of our bulk bags earned certificates from FSSC 22000, BRC, (GFSI recognized), AIB, HACCP and ISO 9001:2008.
Polypropylene Grain Bags
Our woven polypropylene grain bags are the perfect solution to your storage needs. We are a leading poly food bag supplier because we offer businesses high-quality, cost-effective grain storage solutions in sizes ranging up to 4,000 pounds. Whether you need polypropylene grain bags for your small farm or your industrial complex, get in touch with Midwestern Bag & Supply. We're the wholesale supplier that Fortune 500 companies depend on for on-time, world-class packaging.
Contact a Midwestern Bag & Supply Representative
Midwestern Bag & Supply is ready to help you with your fertilizer, agricultural and feed bag storage needs. Ask us about our stock and release program, which stores your order and delivers it when you need it.
For more information, call Midwestern Bag & Supply at 877-311-3422. Or Read Our FIBC Bulk Bag Buying Guide