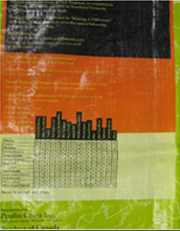 Biaxially-Oriented Polypropylene Bags
Does your business need a durable packaging solution that's also flexible and creative enough for retail applications? Explore BOPP bags, which are quickly becoming the dry goods packaging material of choice for feed, fertilizer, and pet food manufacturers. As the leading supplier of woven polypropylene bulk bags, it's no surprise that Midwestern Bag & Supply designs and manufactures high-quality bulk BOPP woven sacks for retail products. Buy BOPP laminated bags from Midwestern Bag & Supply and find out why excellence is our standard, and perfection is our goal.
What are BOPP bags?
BOPP bags are the perfect blend of form and function. During the manufacturing process for BOPP bags, Biaxially Orientated Polypropylene (BOPP), which is a water-resistant film, undergoes stretching from side to side and up to down to deliver superior durability. Afterward, it's laminated with a woven polypropylene fabric to support the printing of high-resolution graphics.
With their premium quality, durability and recyclability, our BOPP bags are trusted for a range of uses, including:
Animal feed
Fertilizer
Grass seed
Pet food
Cat litter
Food products
Chemicals
Resins
Building materials
Companies from a variety of industries trust Midwestern Bag & Supply as their BOPP supplier because of the benefits our bags and business provide. Whether you're using our laminated bags for food processing or transporting goods, there are several advantages our BOPP bags supply, including:
Reduce processing and packaging costs: By supporting automated bagging systems, as well as manufacturing custom BOPP bags, we help your company reduce the costs of processing and packaging your product.
Boost brand recognition with full-color, high-resolution designs: It's essential your product stands out to clients and conveys what your brand is all about. As your supplier for BOPP bags, we support custom designs, plus provide a 10-color print process and reverse printing for an attractive image with a glossy finish.
With Midwestern Bag & Supply, you'll receive the full benefits of partnering with a leading supplier of BOPP bags.
Product Details
Up to 10 Color Process Print
Custom designed artwork
Applicable for automated bagging systems
Superior glossy print
Reverse printing ability
A Leading Supplier of BOPP Bags
Midwestern Bag & Supply is a leading BOPP bags supplier in the USA because we use virgin woven polypropylene in every bag we manufacture. You'll grow your brand with our recyclable, laminated BOPP bags because:
You can print clear, full-color designs on every bag while retaining tensile and impact strength. Add UPC codes, logos, brand names, ingredients, images and slogans on every bag with ease. Plus, because BOPP bags have a high-gloss finish, your product will attract more attention on the shelf.
Woven polypropylene is moisture repellent, which means the content of your bags will resist mildew and contamination. Store your BOPP bags for transport and delivery without worrying that the contents will degrade over time. BOPP bags are also lighter, which means you'll pay less for transport.
Our bags are more cost-efficient than other packaging alternatives, so you can invest your resources somewhere other than packaging. Why spend money on packaging when you could invest in your product? With BOPP bags, you'll enhance your brand and save essential resources for what's inside.
Leading Businesses Trust Midwestern Bag & Supply
Midwestern Bag & Supply is a leading manufacturer of BOPP bags and FIBCs because we manufacture every product to exceptionally high-quality standards. When you choose Midwestern Bag & Supply, you'll partner with:
A BOPP bag supplier who gives you what you need. We offer a 10-color print process with reverse printing ability that results in a glossy finish. Add custom-designed artwork to your BOPP bag and accommodate your automated bagger at the same time, boosting your brand and saving your money.
A BOPP manufacturer with the ability to customize packaging solutions. Review our stock sizes to find what works, or ask us about our free bag diagnostics. We can design and manufacture a BOPP bag that meets your specific needs.
A manufacturer that's earned certifications from the most demanding organizations in the business. Midwestern Bag & Supply has earned certifications such as FSSC 22000, BRC (GFSI recognized), AIB, HACCP and ISO 9001:2008.
A business that understands your storage needs. Ask us about our stock and release program. Place an order and let us store it for you if you're concerned about space. When you're ready, we'll release your order promptly.
Midwestern Bag & Supply delivers in-stock and custom orders promptly.
Call a sales representative today at 877-311-3422.
*Last updated December 26, 2017